Welcome to the hub for all things fun and informative for National Secure Your Home Day!
This is the place to find out about upcoming events, hosting your own event and fun activities to get the kids involved including a Colouring Competition with some great prizes!
When it comes to community safety and security, assessing your own home's security, connecting with your neighbours, and getting involved with your local Neighbourhood Watch group, are all simple ways to help build and maintain safer neighbourhoods. We are stronger together!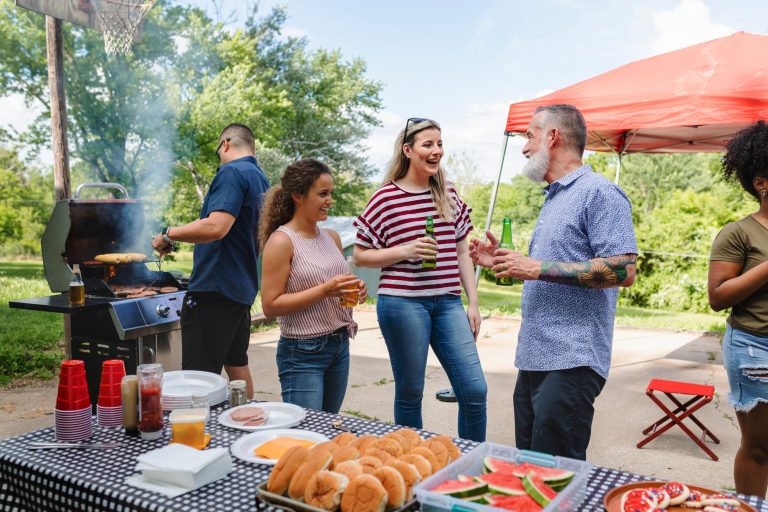 We're encouraging all Neighbourhood Watch Groups and members of the community alike, to come together to connect and promote home security this National Secure Your Home Day!
You could host a coffee morning or BBQ, a stall at the markets or gathering at your local library, or how about a community day at the park!
If you'd like to host an event, get in touch with the National Secure your Home Day Team for a range of resources we can provide to help support your event from flyers, giveaways, kids activity packs and more!
Check out the resources available HERE to share on social media! Let's work together to make our homes and neighbourhoods safer and help create a Safer Australia For Everyone!
---
"Kids Colouring Competition" - Winners
Congratulations to the winners of a $50 gift card:
CATEGORY A (6 years of age and under)
Dora, 6yrs, QLD
Yadheesh, 3yrs, SA
Vincent, 5 yrs, QLD
CATEGORY B (7-13 years of age)
Sonny, 7yrs, QLD
Dhivesh, 7yrs, SA
Quentin, 11yrs, QLD
Thank you and well done to all entrants – the effort and creativity was outstanding and all entries were highly commended by the judging panel.
---
"Register For Your Chance To Win" Promotion - Winner
The lucky winner of our 'Register For Your Chance To Win' promotion, who will receive a fantastic prize from Crimsafe (valued at $3,000) to help make their home more secure, is:
Sandra Costantino, WA
Congratulations Sandra!
Thank you to all participants who registered to take part in National Secure Your Home Day 2023.
---
"Complete The Survey For Your Chance To Win" Promotion - Winners
We are pleased to announce the winners of the National Secure Your Home Day 'Complete The Survey For Your Chance To Win' Promotion as follows:
1st prize: Amanda Draheim, QLD
2nd prize: Ray Tollefsen, TAS
3rd prize: Shona Sylva, QLD
Congratulations to our winners!
And we thank all participants who took the time to complete the survey - your insight allows us to plan future events that are even more effective in addressing your local community's security concerns, and will guide us in developing more informative and valuable resources and help us gauge the impact of this initiative.
Kids
Activities
Teaching your kids about home security - and neighbourhood safety - is a great way to promote awareness and good habits early on!
Check out our range of kid's activities below, designed to be both fun and educational, providing a great opportunity for kids to understand the importance of home security.
01
Home Security Poster
Teach your kids about home security through art! Make a poster together that shows all the ways you keep your home safe. Ask your kids to identify areas that may pose security risks. Encourage them to point out potential entry points for burglars or places where valuables should be kept hidden. Discuss ways to reinforce these areas and make them more secure.
02
Create an Emergency Plan
Work together as a family to create an emergency plan in case of a break-in. Discuss what you will do if you come home to a break-in or see suspicious activity in your neighbourhood. This is particularly important for teenagers and young adults who are new to being home alone.
Booklet: Reporting Suspicious Behaviour
03
Learn to Use Alarms and Security Systems
Teach kids how to arm and disarm your home's security system and properly lock doors and windows. Role-play scenarios to practice what to do if the alarm goes off or if they hear unusual noises.
04
What to Do When Someone Knocks on the Door
Educate your kids about the importance of not opening the door to strangers (whether at home with the family, or teens/young adults who may be home alone), use your intercom, or keep the security screen door closed and locked, or don't open the door at all.
05
Internet Safety
Teach kids about online safety and the risks associated with sharing personal information online, including images, bank details, phone numbers and addresses.
If you suspect or have seen inappropriate behaviour towards children online, visit:
Australian Centre to Counter Child Exploitation (ACCCE): https://www.accce.gov.au/report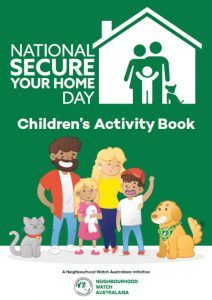 06
Kids Activity Book!
Download and print our Kids Activity Book and have some fun, whilst talking and leaning about staying secure at home!
Download Activity Book
Remember, while these activities can help children learn about home security, it's important to tailor them to the age and maturity level of your children. Always supervise them during the learning process and continue to reinforce these lessons over time without creating fear.
KIDS Colouring Competition
National Secure Your Home Day is a great opportunity to involve your kids! Talk to them about home security and how they can be a part of keeping your home safe. We invite all kids (up to 13 years of age) to enter our Colouring Competition! Six lucky winners will receive a $50 gift card!
Download Colouring Sheet
Complete the entry form or use postal entry details below.
---
Prefer To Mail Your Entry?
Download and complete the "Printable entry form", and post this with your original colouring competition sheet to:
National Secure Your Home Day Colouring Competition
PO Box 64
Spring Hill QLD 4004
Postal entries must be received by mail no later than 5:00PM 2 November 2023. Postage is at entrant's expense. Please refer to Terms & Conditions for full details.
Entry Form
The entry form must be completed by a Parent or Guardian who has registered for National Secure Your Home Day (please use the same email address below as used for registration).
* required field